There are so much Andrei Codrescu writes which touches on themes in my life. How art and artists live, survive with some integrity is maybe the most constant. But then I came across another great interest we share:
Tristan Tzara.
He wishes to write a fictionalized account of Tzara's life. When I gushed my fanaticism, Andrei asked me:
Why haven't we met before?
(Listen to the interview here.)

I don't think any poet ever grabbed and then sustained my imagination in the way Tzara has. Every action of his was spectacle, meaningful, outrageous spectacle, and in great aesthetic achievement. - That's to say I love his poetry, whatever it means or doesn't mean, and found as many books as I could. As Andrei pointed out, much of the poetry is only translated into French. Reading this kind of inventive French was such a pleasure - even if I wasn't thoroughly "getting it," Tzara would probably liked what I was getting.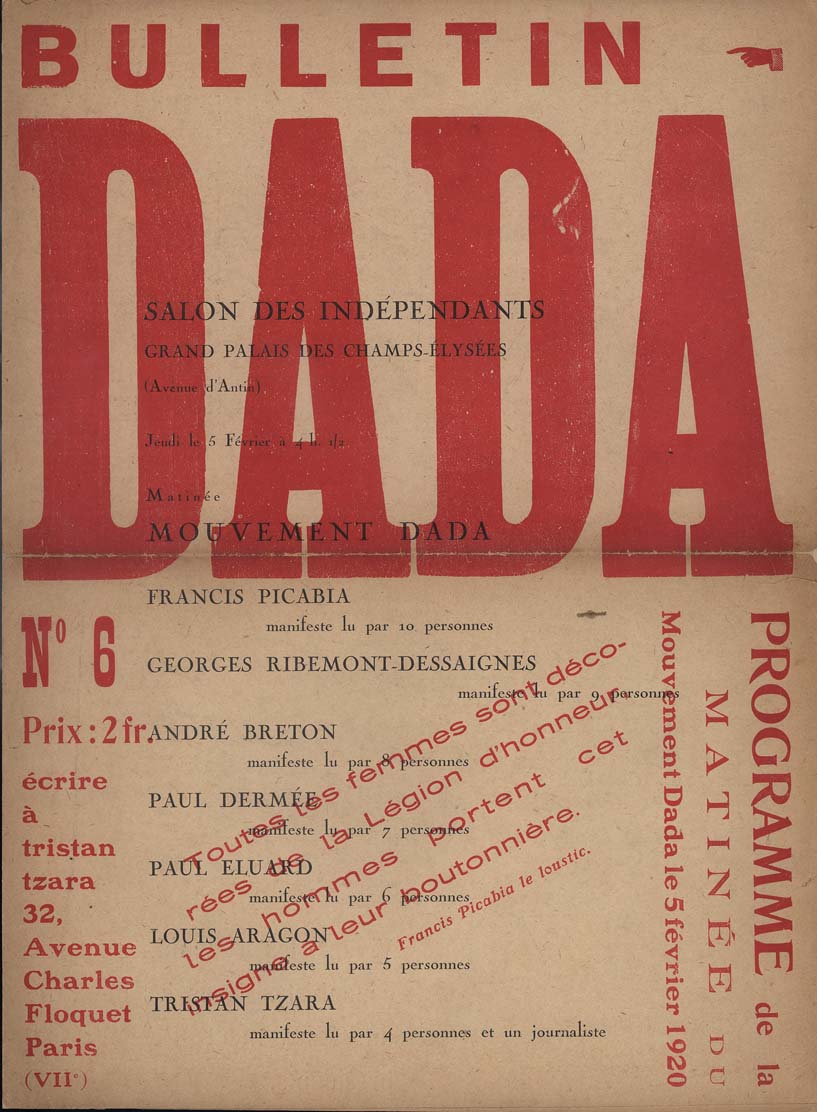 I loved his
roar roar roar roar
. It's been the secret password, blessing, prayer and curse. But most of all I've loved his leadership of something which cannot be led, as he founded
Dada
, the very word and all that comes with it, a scream. Dada collided with punk in my timeline and it was like the one thing to really verify and validate the latter. The only time I ever organized a poetry event (at Hotel Utah in SF), I called it
The Spirit of the Tzara
, so raucous, he may have invisibly presided.
(Plus he had great personal style.)