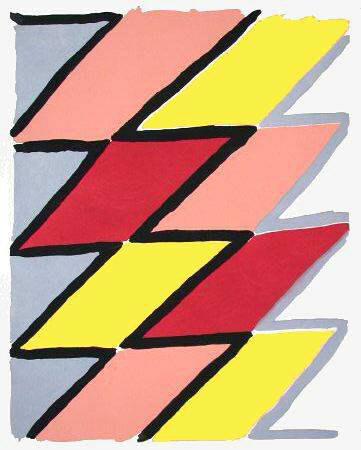 Sonia Delaunay at Cooper Hewitt
was the perfect show for me. She's a crossover dream in more ways than one. I have a foot in paint and another in graphics. Not everyone is at ease with this. But she was like
Let's Go Dancing
, yanking both feet.
While some of the paintings didn't hold up that well, the textiles are unbeatable – they truly can compete with any quote-unquote serious painting. In fact right before I saw Delaunay, I saw
Thorton Willis
(below) at Elizabeth Harris. There's a shared vitality and rawness - he of course is many generations away from DeStil, while she's rubbing elbows with it. And of course she's a monarch of Simultaneity, a favorite touchstone. The show is called Color Moves, in reference to her finesse at fluid color bending. I love that title, may have to steal it someday.